QSDR-10X Signal Shaping and Level Translator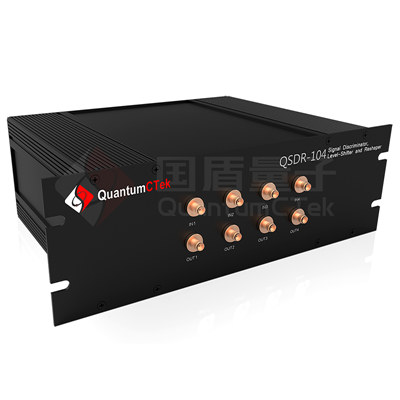 QSDR-104 realizes the adaption and conversion of signal levels between different electronic system by discriminating, converting and reshaping input signal based on user's requirements. For instance, reshaping negative level signal to positive one, converting faint pulse to standard LVTTL/CMOS digital level.
The discrimination level can be configured on the spot. level types and signal shapes are optional.
forward panel
type
QSDR-104
instruction
signal discriminator, level-shifter and reshaper
input
IN1, IN2, IN3, IN4
output
OUT1, OUT2, OUT3, OUT4
rear panel
power
AC200V
specifications
number of channels
4
operating frequency
DC-500MHz
input dynamic range
-2 ~ 3.3V
output
3.3V LVTTL